Opportunity has fueled the dreams of generations of immigrants. Helping others achieve their dreams is our goal—not only for individuals but also for businesses depending on the talents of an international workforce.
We're here to help. We focus exclusively on immigration law and are dedicated to helping every client navigate the complex journey.
Our expert team sets us apart. In guiding you, they bring a highly personalized touch along with decades of experience and thorough knowledge of the intricacies of the immigration law.
---
Eric Fleischmann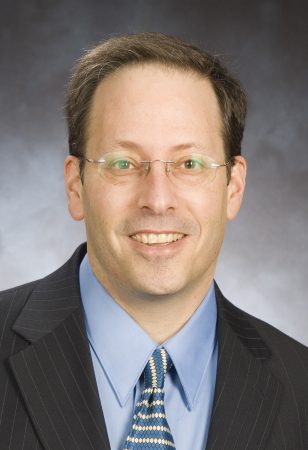 Eric Fleischmann is our firm's founding partner and managing attorney and focuses his practice on employment-related immigration law. Prior to starting the firm, he was a partner in the immigration-focused firm of Leete, Kosto & Wizner, LLP. In nearly three decades of serving clients, he has continually added to his distinctive reputation for professionalism and proven results.
His extensive experience in employment immigration includes representing multinational companies based in the U.S. and abroad. He frequently guides businesses with sponsoring employees through the U.S. immigration process, helping obtain temporary work visas or permanent immigration status. He leverages his in-depth understanding of corporate law and business needs to benefit his clients.
Mr. Fleischmann has regularly been selected among the "Best Lawyers" of Connecticut, where he is admitted to practice and a member of the state's Bar Association. Also a member of the American Immigration Lawyers Association (AILA), he has served on its National Publications Board and is past-Chair of its Canada Chapter.
A prolific writer and speaker, he has been a longtime contributor to leading publications and professional events in the field of business immigration law, including the AILA Immigration Practice Toolbox and the Immigration Law & Procedure treatise. Click here for a select list of his contributions.
Education:
University of Virginia Law School, Juris Doctor
Yale College, Bachelor of Arts, cum laude
---
Karl Fleischmann
Karl Fleischmann is a founding member of the firm, joining our team after having served for decades a trusted source of legal expertise for business and individual clients. Across the span of his career, he has been a partner of Satter & Fleischmann as well as of Fleischmann, Sherbacow, McWeeny & Cohn.
He has provided immigration counsel in a variety of situations involving applications for permanent resident status and naturalization. His many successes include assisting a noted foreign academic facing potential removal to remain in the US. He also brings extensive experience in representing businesses, principally in contracts, negotiation, and legal aspects of investment interests.
Mr. Fleischmann is a member of the Connecticut Bar as well as having been admitted to the U.S. District Court for Connecticut, U.S. Court of Appeals for the 2nd Circuit, and U.S. Supreme Court.
His wide-ranging contributions include having taught at the University of Connecticut School of Law and chaired the Professional Ethics Committee of the Connecticut Bar Association.
Education:
Harvard Law School, Juris Doctor
Columbia College, Bachelor of Arts, Phi Beta Kappa